Melody Rose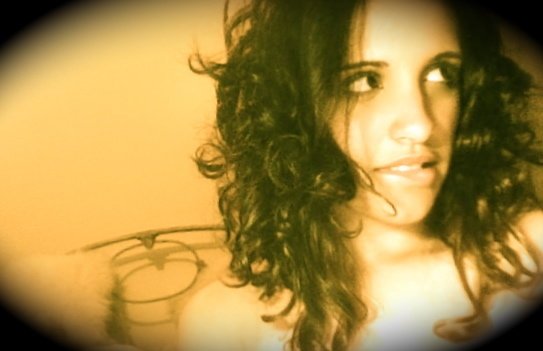 Melody Rose is an incredible singer songwriter from America, she discovered my site, contacted me, loved what I heard and the rest is history. Read on and find out why I think she is good.
1. How did you get into music?
Music has always been a passion for me and a dream to pursue. I was fortunate to have had the experiences I had at such a young age because
I grew up in a very musical family. My mother is a great singer and my father works in the industry and subsequently I grew up backstage at rock concerts, in recording studios and at band rehearsals.
2. What inspires you when writing music?
There are so many places I draw my inspiration from. Relationships…not just romantic but also experiences I share with friends and family definitely affect my writing. I'm a big music theory nerd too so I love to analyze other people's work and adapt it into my own style. I love reading poetry for lyrical inspiration as well.
It's weird. Sometimes I'll just go through dry spells for months at a time where I'm not writing anything and sometimes I have melodies and lyrical lines pouring out of me all day long (in the shower, in the car, waking me from dreams).
3. What is your latest song about about?
"Dressed to Kill" took me about four years to write. It's one of those songs that started as one idea and eventually developed into something totally different. It seemed to click for me one day after what might have been the worst date ever lol. I think a lot of people can relate to that feeling expressed in the song. Why make such an effort for someone who doesn't even notice? That sucks…and I've always associated that with being "dressed to kill."
4. What was is the scene like where you are from?
There's a lot going on in New York. I really like the jazz scene here. There are so many places to perform and so many great people who appreciate music. I've been playing live shows around NYC and Long Island (where I'm from) since 2007. I've performed in all different settings, from bar scenes with a full band to intimate duo shows. I also DJ, and when I am DJ-ing I sing along to instrumental tracks while I mix.
5. How does social networking help you?
I love the internet. I feel like there are just so many platforms to get your music heard thanks to social networking. I'm really a big fan of facebook, youtube, instagram, twitter, and tumblr (prioritized in that order). I must say though that I think it is really important to get out there as an artist and do some face to face networking. I met some of the best contacts of my life away from the computer, but social networking had helped me to keep in touch with all of those contacts.
6. What does connecting with your fans mean to you?
I'm still grasping the concept that I have "fans." It's really weird I guess because I'm really a new artist. I answer everyone who writes to me and I've had some really great conversations with some really cool people that have been "fans." I really consider them friends more than fans.
7. Who have you enjoying playing with?
I really liked working with my producer for Dressed to Kill, Ryan Lerman. He is just such an incredibly talented musician and we got along so well. I can't wait to work with him on newer releases. I also am a huge fan and student of the New York Voices and I've had the blessing of being able to share a stage with Peter Eldridge, my voice teacher which was just SO cool. I've been fortunate to share a stage with Jane Monheit as a student at a master class workshop she did this past year which was amazing too.
8. If you put the ultimate festival together who would be on the bill?
Definitely Ryan Lerman. His record is so awesome and he's great! I would also definitely want Pomplamoose as well as both Jack Conte and Nataly Dawn as solo artists. I'm a huge fan of Kimbra so that would be cool. Also Esperanza Spalding, Corinne Bailey Rae, Peter Eldridge, Lauren Kinhan, Regina Spektor, Florence & the Machine, Ben Folds…If that festival existed I'd be the first one in line to buy tickets.
9. If you do a duet with anybody who would it be?
Oh thats such a hard question. I'm just gonna do a top 3 of 2 categories.
Dead: John Lennon, Frank Sinatra, Freddy Mercury
Alive: David Bowie, Ryan Lerman, Peter Eldridge,
10. What would we find on your stereo at the moment?
My top 3 favorite artists ever are definitely The Beatles, David Bowie, and The Beach Boys. I'm a sucker for old music. I also love Queen, Michael Jackson, anything Motown Records put out, the Rascals….Newer artists: Kimbra, Adele, Pomplamoose, Nataly Dawn, Jack Conte, Ryan Lerman, Ben Folds, Regina Spektor, Jane Monheit, Esperanza Spalding, Peter Eldridge, Florence and the MAchine, Lauren Kinhan, New York Voices.
11. What does 2013 mean for you?
I think 2013 is going to be a big year for me as far as recording goes. I've been waiting a long time to finally get my music out there and I think this is the year for me to do it.
12. What next for yourself?
There is another videosong cover coming out this month (Feb) and I am going to try and get something up on my youtube channel once a month.
13. Any releases in the pipeline?
I'll probably do another song or two with Ryan Lerman later in the year so stay posted!
One Response to Melody Rose Interview