Kim Churchill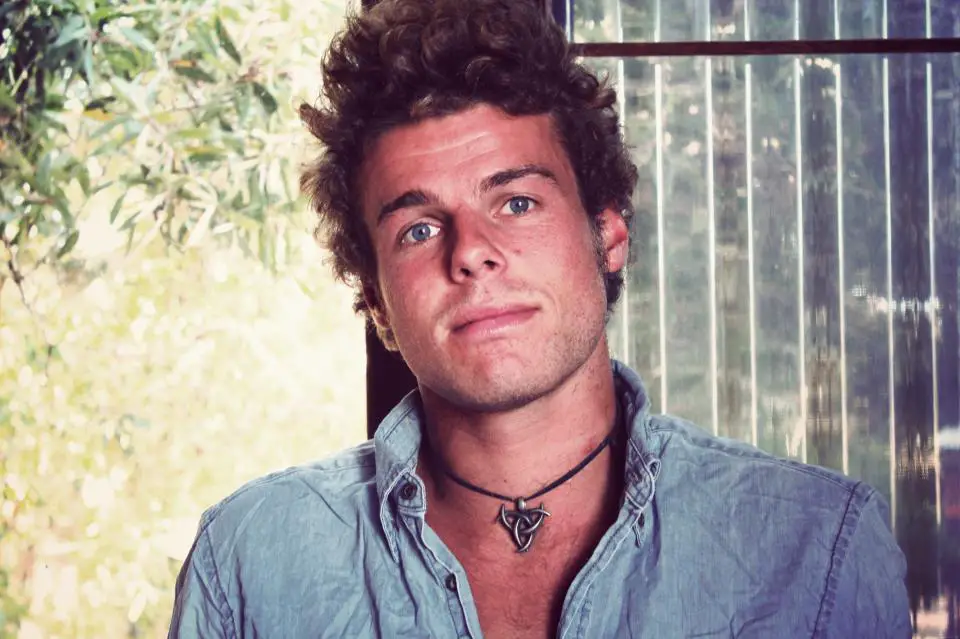 Kim Churchill is a talented Australian singer songwriter returning home to play a bunch of dates here in Australia. The talented singer songwriter answered my questions. Get to a show.
KIM CHURCHILL SUMMER TOUR
Wed 2 Jan – 'Indica Showcase' @ The Vanguard, Sydney NSW **
Sat 5 Jan – Thornbury Theatre, Melbourne VIC *
Sun 6 Jan – Beav's Bar, Geelong VIC *
Wed 9 Jan – The Brass Monkey, Cronulla NSW *
Thurs 10 Jan – Cambridge Hotel Side Bar, Newcastle NSW *
Fri 11 Jan – Heritage Hotel, Wollongong NSW *
Sat 12 Jan – The Basement, Sydney NSW *
Fri 18 Jan – Clancy's Fish Pub, Fremantle WA *
Sat 19 Jan – Settler's Tavern, Margaret River WA *
Sun 20 Jan – Indi Bar, Scarborough WA *
Tues 22 Jan – The Loft, Gold Coast QLD *
Wed 23 Jan – Black Bear Lodge, Brisbane QLD *
Thurs 24 Jan – Sol Bar, Maroochydore QLD *
Fri 25 Jan – The Northern Hotel, Byron Bay NSW *
Sat 26 Jan – 'Widgefest', Jugiong NSW
Thurs 31 Jan – Theatre Royal, Castlemaine VIC***
Fri 1 Feb – Melbourne Zoo Twilight Series, Melbourne VIC ***
Sat 2 Feb – Wangaratta Performing Arts Centre, Wangaratta VIC
Tues 5 Feb – The Aztec, Forster NSW
Sat 9 Feb – Finnians Irish Pub, Port Macquarie
Thurs 14 – Twyford Hall, Merimbula NSW
Sat 16 Feb – 'Garden of Unearthly Delights' @ Paradiso Spiegeltent, Adelaide SA
Sun 17 Feb – 'Fringe Comes to Birdwood', Birdwood High School, Birdwood SA
Wed Feb 20 – Transit Bar, Canberra ACT
Fri 22 – Sun 24 Feb – Cobargo Folk Festival, Cobargo NSW
Thurs 28 Feb – Fly By Night, Fremantle WA
Fri 1 – Sun 3 March – Nannup Music Festival, Nannup WA
Fri 8 – Mon 11 March – Port Fairy Folk Festival, Port Fairy VIC
Fri 15 – Sun 17 March – Blue Mountains Music Festival, Katoomba NSW
* With Steve Smyth
** Indica industry showcase with Half Moon Run (CAN)
*** With Kate Miller-Heidke

1.Are you surprised how things have gone for you so far?
I have a firm belief in our ability to make dreams into reality. But I think there is always still inevitable shock and ecstasy when it happens. It's a nice thing to allow yourself to feel from time to time and I do often get surprised by things that happen.
2. What does it feel to be back in Australia and touring?
Feels great. I often feel I don't have enough time anymore to explore my own country so such a large chuck is awesome.
3. Will we hear any new music from you?
Yeah I have several albums in different stages of completion. Starting to slot in more and more live performances of these also.
4. What was it like to record in Canada?
A little chilly. No surfing was a terrible first world problem. However I think both of these things helped limit the distractions and keep me focused.
5. How does social networking help you?
Keeping in touch with everyone I guess. Is awesome for establishing a relationship with people who like your music.
6. What is your favorite venue to play at in Australia?
The Junkyard!!
7.Who have you enjoying playing with?
Benjalu from Newcastle. Some of my best friends and always amazing. We have some great jams.
8. If you put the ultimate festival together who would be on the bill?
Do I have the ability to reincarnate? If so Nike Drake would be my first pick. Pink Floyd (original line up) and The Dead Weather second. More recent stuff… I think Patrick Watson, Bon Iver and Babette Hayward.
9. What inspires you when writing songs?
Everything that happens on a day to day basis on tour. I haven't stopped touring now since I finished highschool in 2008 and living in the back of a van has given me a lot see. It's a constant inspiration.
10. If you do a duet with anybody who would it be?
Love the idea of singing with Joni Mtchell…who doesn't?
11. What would be find on your stereo at the moment?
Patrick Watson – Adventures in your own backyard.
The Beatles – Love
Alt J – An awesome Wave
Bob Dylan – Bootleg Series (Volume 6)